DIENDANDOANHNGHIEP.VN is a website that features an interview with Mr. Pham Ha, Chairman and CEO of LuxGroup (www.luxgroup.vn), who is not only an experienced entrepreneur but also a passionate art collector with a deep appreciation for Vietnamese culture and spirit.
In the interview, Mr. Ha shares that his interest in collecting art is a personal hobby that helps him find balance between life and work. He believes that sometimes we need to slow down to better appreciate life, be more creative, and find complete happiness.
When collecting artworks, Mr. Ha prefers pieces that have strong and clear meanings, a connection to personal memories and experiences, and themes related to different stages of the country's development, history, societal issues, natural landscapes, and human life. He particularly admires the works of artist Pham Luc for their emotional impact and their ability to convey Vietnamese culture and the length of its history.
In early 2020, Mr. Ha completed a book titled "Vietnamese Picasso, a Lifetime of Art," which introduces 100 paintings by Pham Luc. This project was a testament to his admiration and love for Pham Luc's art.
Bringing the valuable art collection onto the Lux Cruises's Heritage Cruises Binh Chuan Cat Ba Archipelago (www.heritagecruises.com) was considered a bold move. Mr. Ha believes that the paintings not only add beauty but also tell stories of war and peace, traditional culture, heritage, and the development of Vietnamese society throughout different periods. This uniqueness is a special privilege enjoyed by sophisticated travelers who visit Heritage Binh Chuan.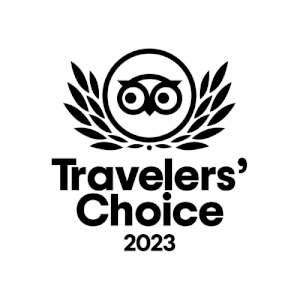 The risky endeavor paid off when the Heritage Binh Chuan received the Travelers' Choice Awards 2023 by Trip Advisor for third times and has been nominated for World's Best Boutique Cruise Line 2023 by World Cruise Awards for first time. This recognition affirmed LuxGroup's pioneering role in luxury cruise tourism, combining adventure with exploring the most beautiful bays in Vietnam, such as Nha Trang, Bai Tu Long, Ha Long Bays and Cat Ba and Phu Quoc Archipelagos.
Preserving the valuable artworks on the yacht is not an easy task. However, the natural elements such as sunlight, heat, wind, humidity, and saltwater do not damage the paintings. On the cruise, the humidity is always maintained at 50% and the average temperature is around 72°F (22°C), which is considered ideal for preserving artwork.
The paintings are securely hung on the yacht to prevent shaking but can be easily removed in case of fire. They require special care and regular maintenance, including periodic preservation and insurance by experts.
LuxGroup takes pride in Vietnamese culture, heritage, and history, and considers promoting Vietnamese culture as the mission of those involved in the tourism industry. All Lux Group projects are rich in cultural and historical stories that are shared with tourists. They transform the "soft power" of culture into a driving force for economic development.
Through LuxGroup's initiatives, especially for international travellers, they can experience and understand Vietnamese culture, while Vietnamese people gain a deeper understanding and increased pride in their own cultural heritage.
LuxGroup designs its services for tourists to experience luxury while immersing themselves in cultural aspects, including art, cuisine, architecture, and traditional clothing (wearing ao dai). According to Mr. Ha, tourism in Vietnam should develop in a direction where everything becomes a destination, providing unique experiences and lasting memories.
Vietnam is rich in natural and cultural resources, as well as its people and landscapes. To become a tourism powerhouse, there is a need for quick short-term, medium-term, and long-term recovery strategies that focus on resolving institutional, policy, human resources, and tourism product issues. These strategies should also include branding the national identity, effective promotion, destination management, and comprehensive digitalization of the tourism and yacht industries. www.luxgroup.vn